GDS sponsored SolSource and Solar Oven Training at Korando Educational Center
Korando Educational Center in Kisumu, Kenya received a SolSource parabolic oven through a donation from Rotary Club of Hubbard, Ohio in 2016. Training was needed in the operation of the solar oven, so i

n May of 2017, GDS sponsored a two day workshop presented by Faustine Odaba and John Amayo of the non-profit NAREWAMA in Kenya. In addition to instruction on the use of the parabolic, the team also presented information on water pasteurization using solar ovens, construction of panel ovens, use and construction of fireless cooking baskets, and integrated cooking with a gasifier. Forty children and ten adults took part in the workshop. The following foods were cooked and shared: 

omelettes, 

ugali - (corn based meal), 

meat stew, 

peanuts, 

sweet potatoes, and a 

variety of local vegetables.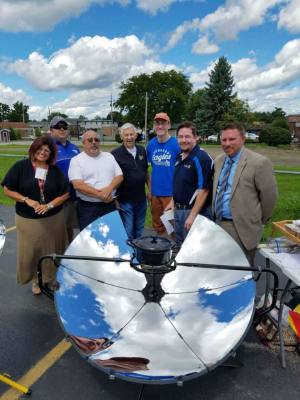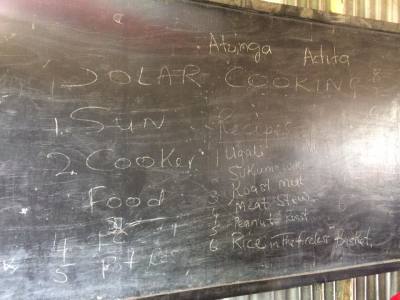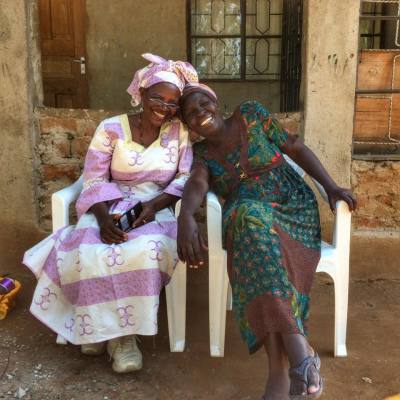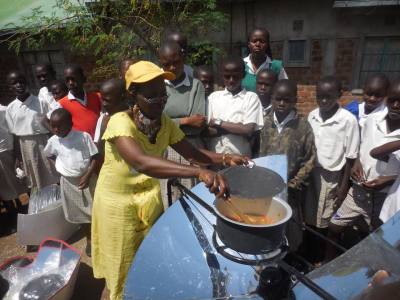 Mama Solar (Faustine Odaba), founder of NAREWAMA and Mama Dolfine, founder of Korando Educational Center, take a moment to relax during the busy workshop.
Members of Rotary Club of Hubbard, OH learn about solar cooking using the SolSource parabolic oven - the same oven donated to Korando Educational Center.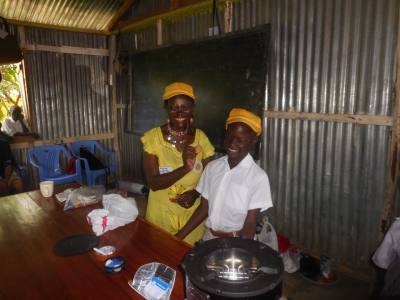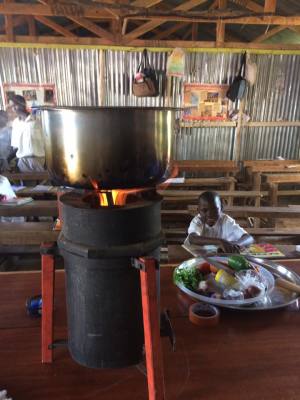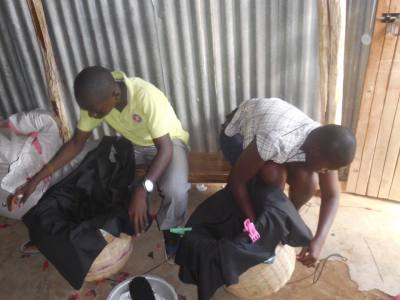 Integrated cooking techniques using a gasifier demonstrate how to cook with less fuel, thereby saving money.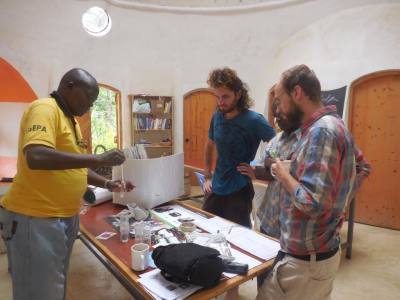 Fireless cooking baskets being made by students.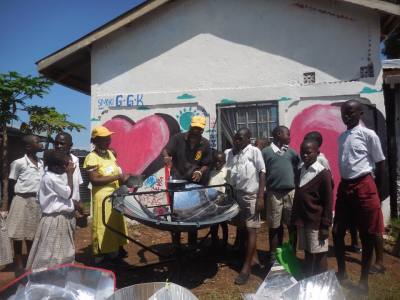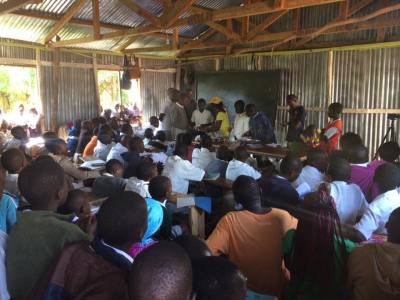 John Amayo of NAREWAMA instructs Better Me Kenya volunteers in water pasteurization techniques using solar cooking.​​